Where are MasterCard vs American Express cards accepted?
It may interest you to know that MasterCard is accepted at 38 million locations around the world – the most of any payment system or card provider. At the time of this writing, MasterCard operates in more than 210 countries, with over 1 million ATMs around the world.
American Express also known as AMEX is accepted at tens of thousands of merchants across Australia and although they don't publish their worldwide figures, AMEX are reported to be accepted at around 15 million merchants worldwide. Also, AMEX does not publish how many ATMs they have, although they have an online ATM locator.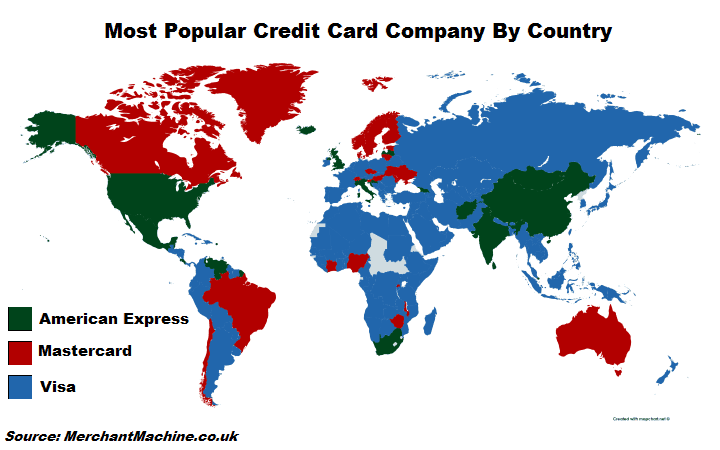 MasterCard vs American Express have a better rewards program?
American Express cardholders receives concierge services, fine dining deals, and exclusive tickets to concerts and sporting events. Interestingly, the points earn rate is generous, with cards earning 3 points per $1 spent. The AMEX offerings from the big four banks came out on top in CANSTAR's 2016 ratings of credit card rewards, due to their high earn rates. The major banks in Australia have partnered with AMEX to offer higher earn rates for frequent flyer reward points with Qantas and Virgin Velocity. (Learn more on  how American Express rewards compared with Diners Club rewards here.)
Also, bear it in mind that credit card rewards programs are ever changing as providers compete with each other. Learn to keep track of how to get the most rewards for your dollar by checking our credit card rewards star ratings:
How did MasterCard and AMEX start out?
MasterCard was founded in the year 1966 when a group of banks formed the Interbank Card Association (ICA). They created the Master Charge card, an interbank charge card or an early form of credit card then. In the year 1979, ICA/Master Charge officially changed its name to the popular  MasterCard we know today.
MasterCard innovations have tremendously transformed how the world pays and gets paid for the past 50 years. Those years when the internet took off in the 1990s, MasterCard partnered with Europay International to launch Maestro as the world's first global, online, debit program. In the 21st century, products such as Qkr! for school canteens, MasterPassTM contactless payments, tokenisation, and Apple PayTM shaped everyday life for consumers, merchants, and banks.
American Express also known as AMEX was founded in the 1850, as an express mail business. In 1882, American Express expanded their business by launching a money order business to compete with the US Post Office of then. They advanced towards what would become their crowning achievement as the world's largest issuer of credit cards and charge cards. Later in 1891 they launched the American Express Traveler's Cheque in four denominations ($10, $20, $50, and $100). In 1958, as part of the success of Diners Club, AMEX created its own  very first charge card, issuing 250,000 cards even before the launch date came. However, innovations from American Express include the 'Shop Small' promotion for small businesses every year in May, September, and November, thereby encouraging Australian communities to support their local small businesses.
MasterCard or American Express?
Most times, consumers ask which is better. However, whether MasterCard or AMEX is better for them will depend on how they use their card. It is interesting to know that MasterCard is accepted in more places, so it would be appropriate for those who choose a credit card for convenience. Though, AMEX has a higher rewards earn rate, so it may be ideal for those who chase credit card rewards.
However, you can always choose both and use whichever card will be most convenient on a purchase by purchase basis you make!
However, it all depends on which bank or credit institution is providing you with the card, not just whether it's a MasterCard or AMEX branded card. Make sure to use CANSTAR's credit card selector to compare more than 210 credit cards using our expert star ratings and choose a credit card based on interest rates, card features, rewards programs, and value for money.